Like what you hear? Interested in what else Flo can do for you? Read on to see how Flo can add her unique sound to your next project and watch/listen to samples of her work!
Session Work:
With her mix of classical, jazz, and theatrical vocal training, Flo's voice is a versatile instrument. A quick study, she is great with harmonies and can nail tracks in the studio, often in the first take. She has experience as a session singer for national commercials and has been hired to sing leads and harmonies as well as play keys on projects for other bands and songwriters in the pop, country, dance, jazz, and blues genres. If you're looking for a unique female voice to make your project stand out from the crowd, send Flo an email.
(Flo was one of 6 session singers to record vocals - leads at :17 and 1:27, and harmonies throughout - for this commercial for GEICO)
Flo is a featured vocalist on 3 tracks from this album by Baltimore artist Seth Kibel.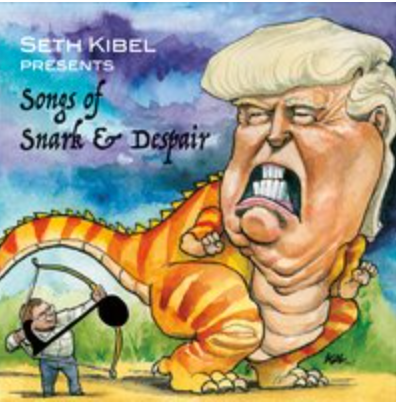 Flo is a featured guest vocalist on this tracks "Let you in" by Washington based artist Chris Aaron/Tears of Victory!
Flo is the female vocalist on this track, "As the Stars are Gently Turning" by Jesse Palidofsky, from his album Our Better Angels, released in 2021.
Custom Songs and Scoring:
Flo has recently begun to write custom songs and scores for specific projects. As a mulit-instrumentalist (cello, piano, guitar) and former member of many group ensembles, including orchestras, choirs, a cappella groups, bands, guitar ensembles, and a Mande ensemble, Flo has an ear for arrangement. As a Music major, Flo began scoring while she was at Wesleyan University. She has since been hired to score a short documentary about the health care field and is always interested in other opportunities to use her scoring and arrangement skill set. Flo's latest custom song endeavor was for the American NGO Fuller Center for Housing Bolivia, an organization that builds homes for low income families. Hired to write a signature song for the company, Flo recorded a multi-track piece for the company to use promotionally. 
(Listen to "With your Hands", the custom song written by Flo for the Fuller Center for Housing Bolivia)
Licensing:
If you're interested in adding one of Flo's original songs to a project, be it a personal video for simple youtube use or events like a wedding or celebration, a company or corporate video, a web series, television project, or a film, please email Flo for info on rates and availability. Flo's original music has been featured in documentaries, web television series, advertisements, and promotions. 
(Fuller Housing Bolivia uses Flo's song "In Your Hands" for promotional video)
Acting:
Did you know Flo actually went to college planning to major in Acting and had such an amazing experience in the music program that she changed her mind? Flo started working in Summer Stock theatre at the tender age of 8, playing children's roles as well as adults as she got older, alongside professional actors every summer, growing up in upstate New York. Flo continued to work in theatre at Wesleyan University, starring in musicals like "The Fantastiks" and acting in a black box production of "Jesus Christ Superstar" which starred the creator of "In the Heights" and "Hamilton', Lin Manuel Miranda. While in school, Flo began putting her words to music and decided that songwriting was her love but she's done a bit of acting since graduating as well for commercials, film festivals, and music videos. She plays two roles in her award winning music video for "Uh Oh!" and she recently starred in a music video for the award winning song "A Little Note" by fellow DC singer/songwriter, Laura Baron. 
(Flo stars in Laura Baron's music video for her song "A Little Note" about a woman escaping domestic abuse)
Performances:
Tribute Shows:
Flo has performed at all sorts of tribute concerts, including tributes to the Beatles, David Bowie, Randy Newman, the artists of Laurel Canyon, and more! If you are interested in booking an artist to perform at your tribute, she sings a variety of genres from Pop to Jazz to Country to Dance. 
Short People (Randy Newman Tribute Show) - Barns at Wolf Trap, VA
Man Who Sold the World (David Bowie Tribute Show) - The Fillmore Silver Spring, MD
Two of Flo's live performances are featured on Bandhouse Gig's latest CD release, a tribute to David Bowie.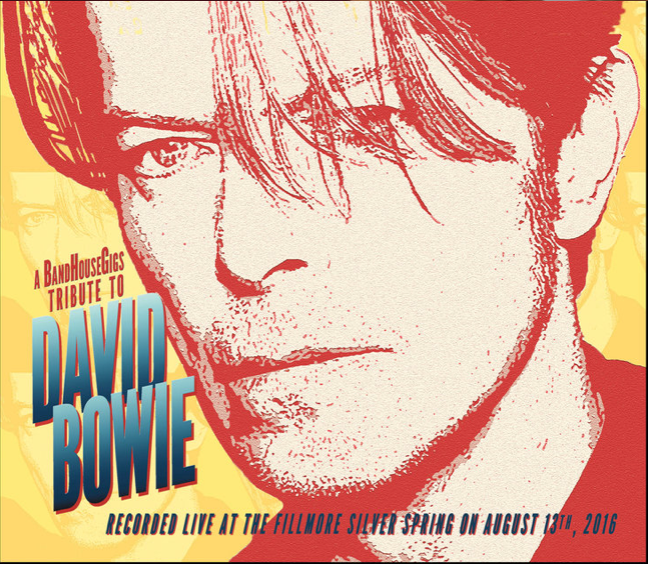 Corporate Events, Weddings, Private Parties and More:
Though based in Washington, DC, Flo has performed and toured internationally at all sorts of venues from corporate events to restaurants, hotels, bars, markets, large clubs, and national festivals. If you are interested in hiring Flo for an upcoming event, she is available to perform either solo or with a full band. She also has experience performing solo piano at weddings, galas, and corporate functions and is able to provide a PA system for solo events. 
(Flo setting up to sing at a wedding ceremony in Maine)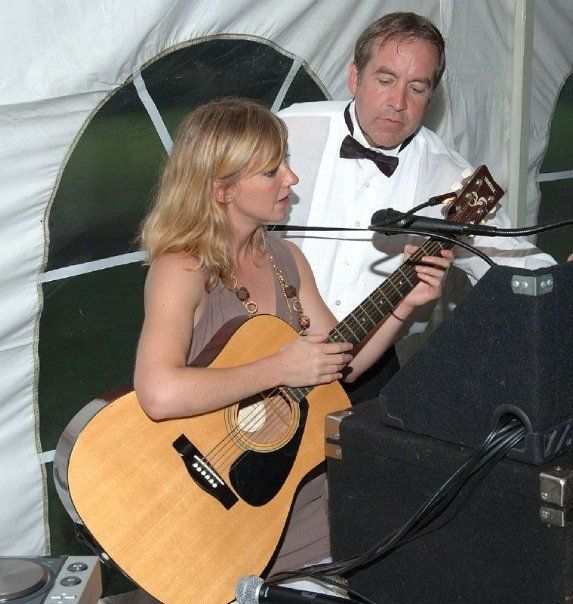 House Concerts:
If you're looking for a creative and convenient way to incorporate Flo's music into your life, a house concert may be your solution! While touring Europe, Flo fell in love with the house concert circuit. House concerts are a great way for fans to help spread the music and contribute to a sense of community. This works especially well for people with young kids. If you already host a house concert series and are interested in booking Flo for a gig, please feel free to email.
If you've never hosted or attended a house concert and would like to hear more, here's a quick summary of how it generally works. A host decides to mix up their Saturday night by inviting friends over to their home to hear a musician they enjoy. Sometimes hosts provide food and drinks, other times people decide to set it up so that food and drinks are potluck style and/or BYOB. Flo provides the sound system so all that is required of the host in terms of sound is an outlet. Hosts can either pay a flat fee or charge guests a cover of 10$ to cover the difference. Shows usually last 2 hours with a break in the middle for guests to eat, drink, and mingle and for the artist to sell cds. It's a really great set up and one of the most organic ways to share the music you love with your friends, family, and co-workers. If you're interested in hosting a house concert, please email Flo with "House Concert" in the subject of your email!
(Audience at Flo's house concert performance in Kiel, Germany)