I've had a great time performing this Summer! Some highlights have included the Laurel Canyon Newmyer Flyer show at the Birchmere, Rock N Raft Up, an outdoor gig for boaters and paddle boarders at the National Harbor, and some fun jazz and swing gigs with the Seth Kibel Quintet. In case you weren't able to make it out, I thought I'd post a couple of videos and a little bit of press from those shows - I hope you can check them out and, if you like them, please help me spread the music by sharing them with your friends! Thanks so much, Flo!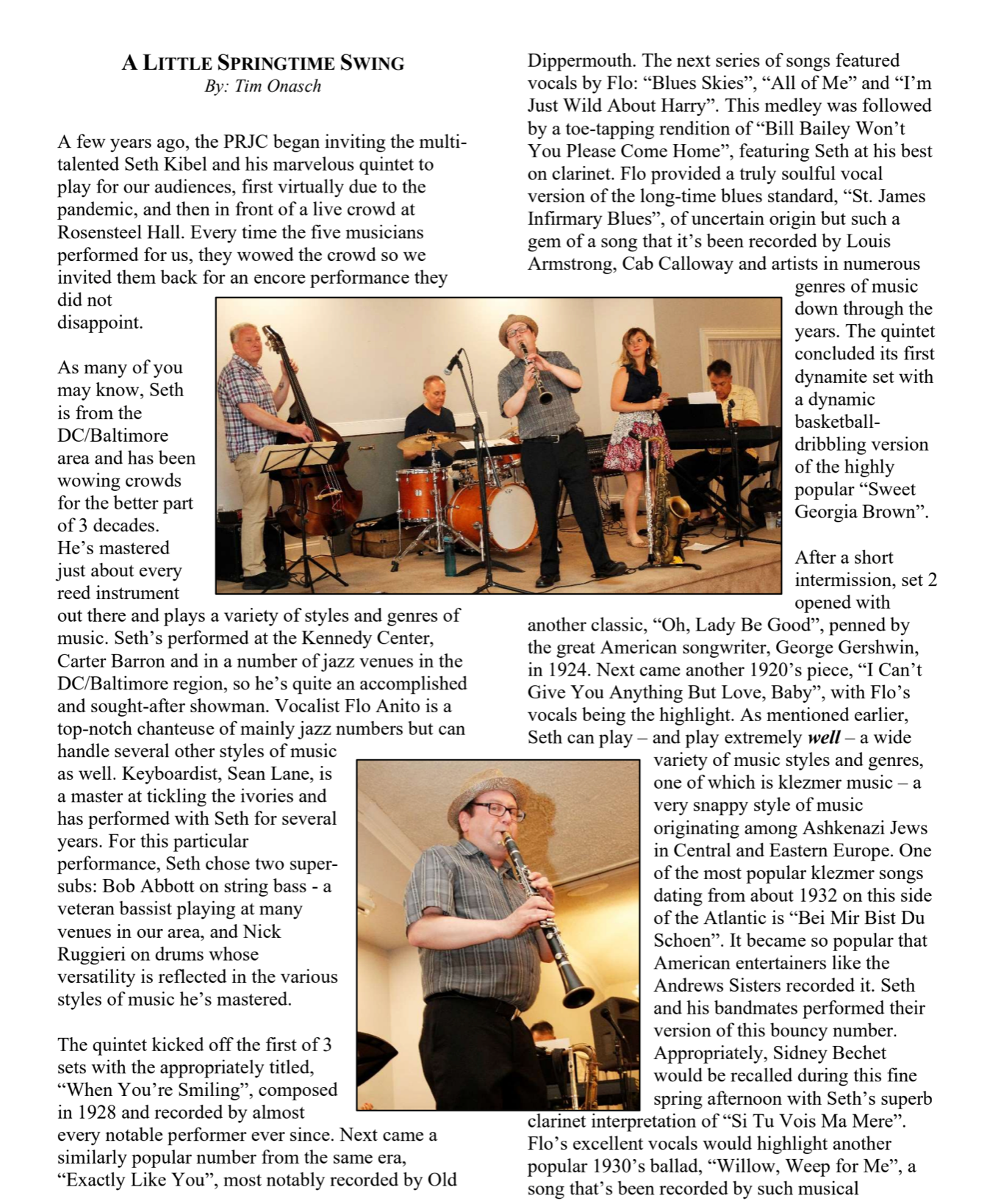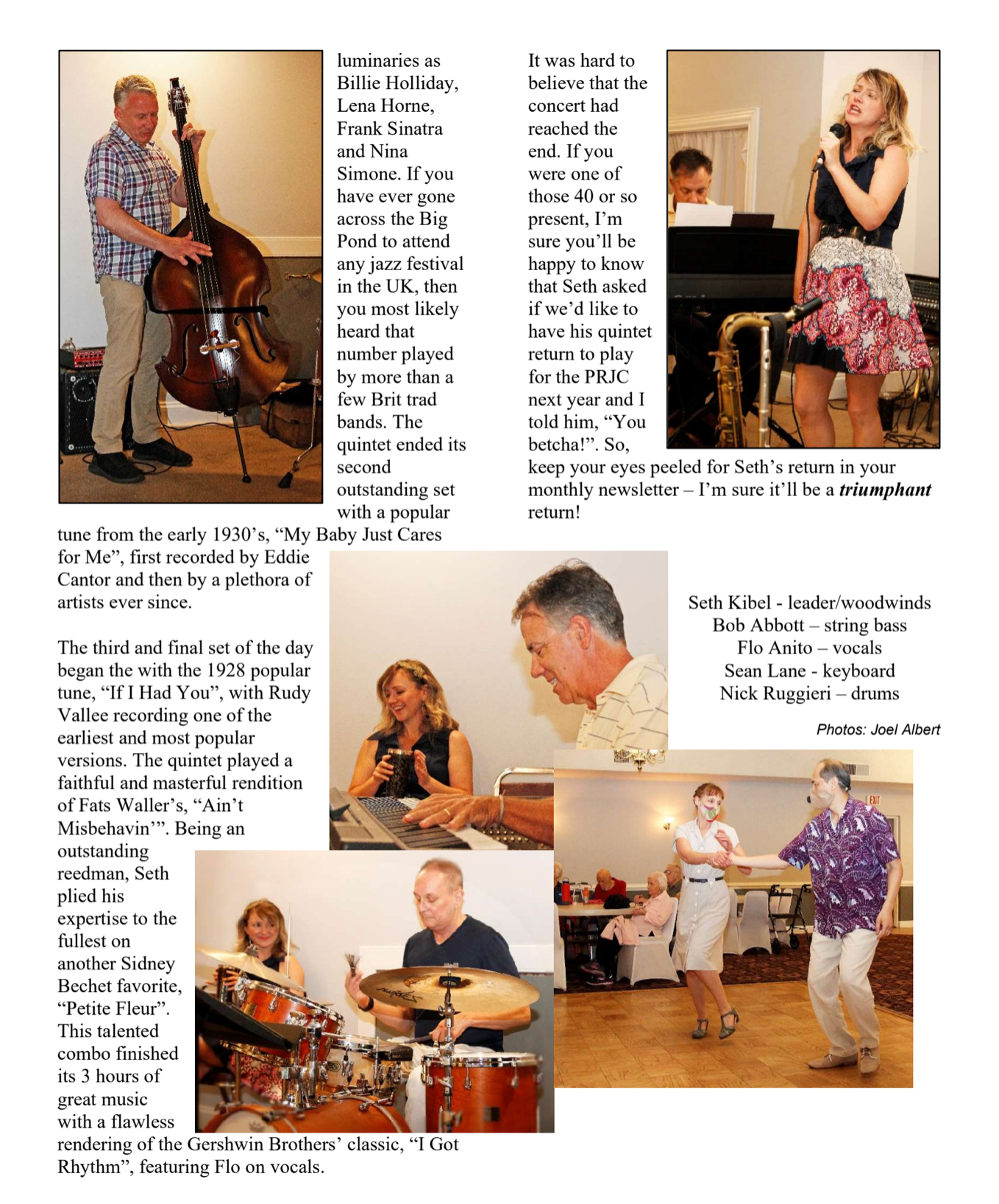 Also, here are some collaborations I did that you might not have heard!
"As the Stars are Gently Turning," is a track I recorded with Jesse Palidofsky in 2021 for his album, "our Better Angels".
I recorded "Let You In"  with Chris Aaron in 2020 for the debut album of Tears of Victory.
"Cages" is a song I co-wrote with Seth Kibel for our album "Tiny Hands". The video features photos by my friend, photographer/author, Joe Flood. This tune won an Honorable Mention in the Mid-Atlantic Songwriting contest. If you're interested in purchasing the album, feel free to send me an email.
Surprise! I hope you enjoy!