Hiya Friends! I hope you had a fun Halloween. The start of November means holiday shows are coming so I hope you can check out my calendar and come say hello! This weekend I'm excited to be playing an Irving Berlin show at the Washington, DC JCC with Seth Kibel. The JCC has a fabulous auditorium and we'll be doing a lot of "new to me" songs so I'm looking forward to it. After that, we'll be at the New Deal Cafe on Nov. 9 and my first holiday show will be at the Downtown DC Holiday Market, playing solo on November 22nd! There's plenty more on the schedule so I hope to see you soon. In addition to shows, I've been hanging out a bit in the recording studio recording some vocals. I sang on two of Seth Kibel's latest releases at Asparagus Studios and just finished recording two tracks for Lou Black at Innovation Station Studios as well! Lou's will be released in 2023 but you can check out one of Seth's tracks below!
I had a really lovely Spring/Summer of shows so I thought I'd post a couple of videos and a little bit of press in case you missed them. Feel free to check them out and, if you like them, please help me spread the music by sharing them with your friends! Thanks so much, Flo!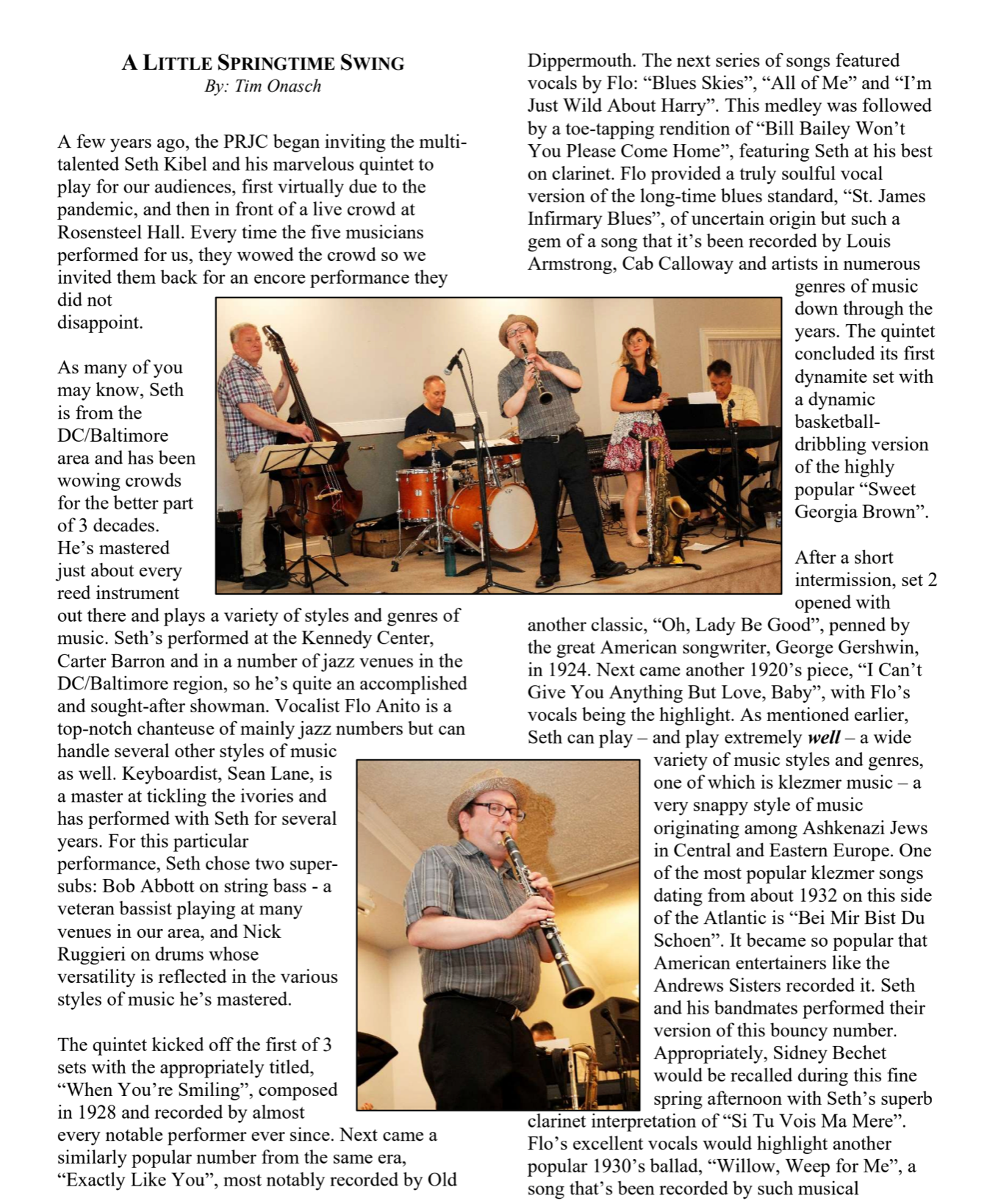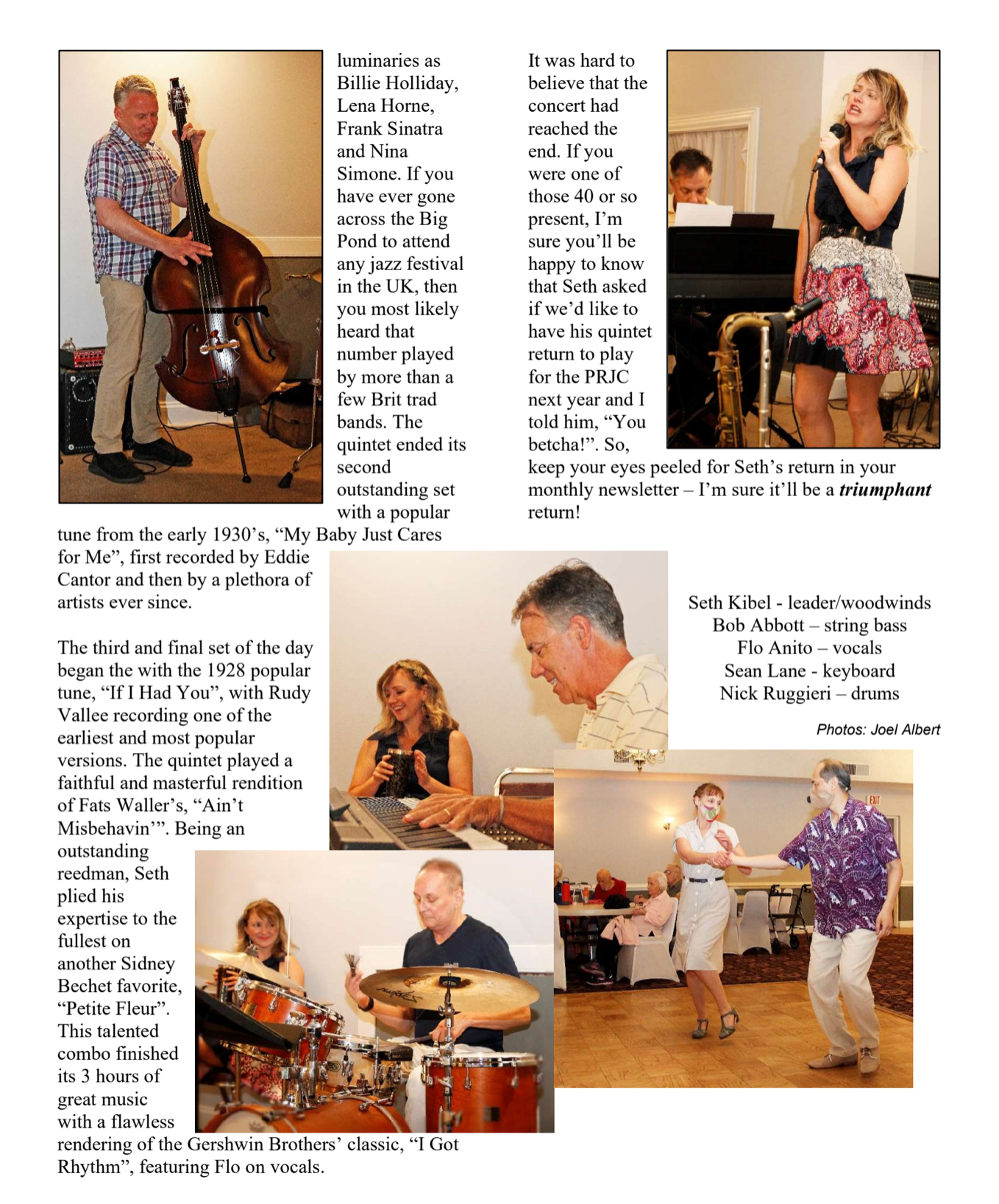 Also, here are some collaborations I did that you might not have heard!
"As the Stars are Gently Turning," is a track I recorded with Jesse Palidofsky in 2021 for his album, "our Better Angels".
I recorded "Let You In"  with Chris Aaron in 2020 for the debut album of Tears of Victory.
"Cages" is a song I co-wrote with Seth Kibel for our album "Tiny Hands". The video features photos by my friend, photographer/author, Joe Flood. This tune won an Honorable Mention in the Mid-Atlantic Songwriting contest. If you're interested in purchasing the album, feel free to send me an email.
Surprise! I hope you enjoy!